We are the Polish representative of companies such as: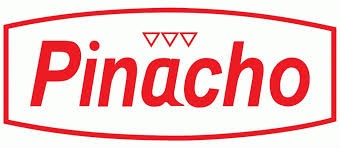 Pinacho- a Spanish company that manufactures CNC and conventional lathes.
PINACHO machines are manufactured from the highest quality components and materials, and their uniqueness is determined by their high strength, accuracy and flexibility in adapting to the processing of all kinds of materials. The company has several production divisions, working towards continuous innovation and improvement, covering every stage of production from design through to assembly and finally final verification.
New machine tools we offer include: flat-bed and inclined CNC lathes, conventional lathes, CNC milling machines, turning centres.

All the machines we offer are characterised by excellent quality, durability and performance. We have personally visited the factories of our suppliers to ensure that the machines we supply to our customers are manufactured from the highest quality components and materials.

If you are planning to purchase a new machine, you are more than welcome to contact our company - we are able to offer all kinds of customisedsolutions to match the machines we offer to the needs of even the most demanding customers.

Our unquestionable asset is also our service, consisting of a stable crew of more than a dozen mechanics including hydraulic and pneumatic machine specialists, two electricians, automation technicians and CNC operators.